Nostalgic Review of the Attorney That Rides' 2015 Pan Am Motorcycle RUN!
Nostalgic Review of the Attorney That Rides' 2015 Pan Am Motorcycle RUN!
The Attorney That Rides, aka Gabe Carrera, rode a 2013 Harley Road King Police edition motorcycle from Ushuaia, Argentina to Prudhoe Bay, Alaska. Gabe was the first person to ride and document the ride on a Harley-Davidson motorcycle. This was certified by the Iron Butt Association in 2016. Gabe applied to the Guiness Book of Records but they replied that they do not certify Motorcycle brand specific runs. To them a bike is a bike that is a bike.
Gabe raised close to $50,000 for 2-different children hospitals in Broward County, Florida. Now in 2019, Gabe is taking the Pan American challenge riding for the South Florida Veterans for the American Legion Post 180. There is a fundraising event and the Legion is throwing Gabe a send off party April 6, 2019 from 7 PM to 4 AM. Gabe has his run paid from his savings but he has dedicated his run to raise $$$ and bring awareness to the S. Florida Veteran community. Gabe requests that you bring a check for "ANY" amount to drop on one of the various donation buckets that will be on the bar at Post 180. For larger amounts please see Gabe the night of April 6th so he can get you tax-deduction letter since the American Legion is a 501-C-3 organization.
International World Traveller: Sasaki Norio
In the Video below Gabe met this guy from Japan (Sasaki Norio) who was walking from the most northern tip down to the most southern tip of the Americas. Gabe laughed with him and tried to give him advice since he had just completed the halfway-around the world trip, but the language barrier was just too much to overcome. Gabe refound his buddy 4-years later…..actually about three weeks ago when he showed up on a Facebook feed with another world traveler.
Gabe reached out and now they have plans to meet up at the bottom of the word when Sasaki Norio finishes his long journey and Gabe starts his 2nd run with a brand new 2019 Harley-Davidson Road Glide Ultra.
Here are some pics that I stole from Sasaki Norio Facebook site. He also has a an Instagram account where he posts some seriously beautiful pictures. Check out these 6-pics that I picked from this world traveller:
Other World Travellers Gabe Met: The Full Ride!
Gabe met these three dudes on on the road when he got to Alaska. He was in Thunder Road bike shop in Fairbanks Alaska when one of these 3 motley crew came  by wanting air for a tire that had gone flat. Gabe ended up riding together until his bike started acting up as it had since the Harley Dealership placed their hands on his Road King.
FROM THEIR WEBSITE BLOG:
"Three friends left New Jersey with an ambition to ride motorcycles on a single 26,000 mile long course that zigzags throughout North America. We traveled through 3 countries, swam in 4 oceans, visited 49 States and reached the four geographic corners of the United States accessible by road."
Gabe had a great time with them that he recorded certain places with them. At the beginning of the Dalton Highway (Ice Trucker's Road), in the middle meeting up after the guys from the Full Ride reached Prudhoe Bay and started coming back down as gabe was struggling with his electric wiring problems.
Below Gabe talks about the insects being HUGE but we are laughing cause there is a big bug on the right side of his head in the video. I betcha it has not bitten him yet but when it does I an sure he will scream! See video Below
Gabe has serious electric problems on his bike and he was left behind to fix it. It turned out the ECM connecter was crushed by the antiquated electric test light. They bent pins and expanded the plastic. Gabe had so many chances to quit but he threw them to the side and kept on trucking! Or motorcycling!
Gabe is going to personally going to write some up-dates later on regarding the party and share other videos he has been saving for the movie! Until then we all at Post 180 encourage you to come out April 6th starting at 7 PM to 4 AM. It's a fundraiser for the American Legion so bring a donation. It's not mandatory cause admission is FREE! Here is the link for the event so RSVP so those volunteers in the kitchen know how much to shop for to serve you a hot meal for a small price :-)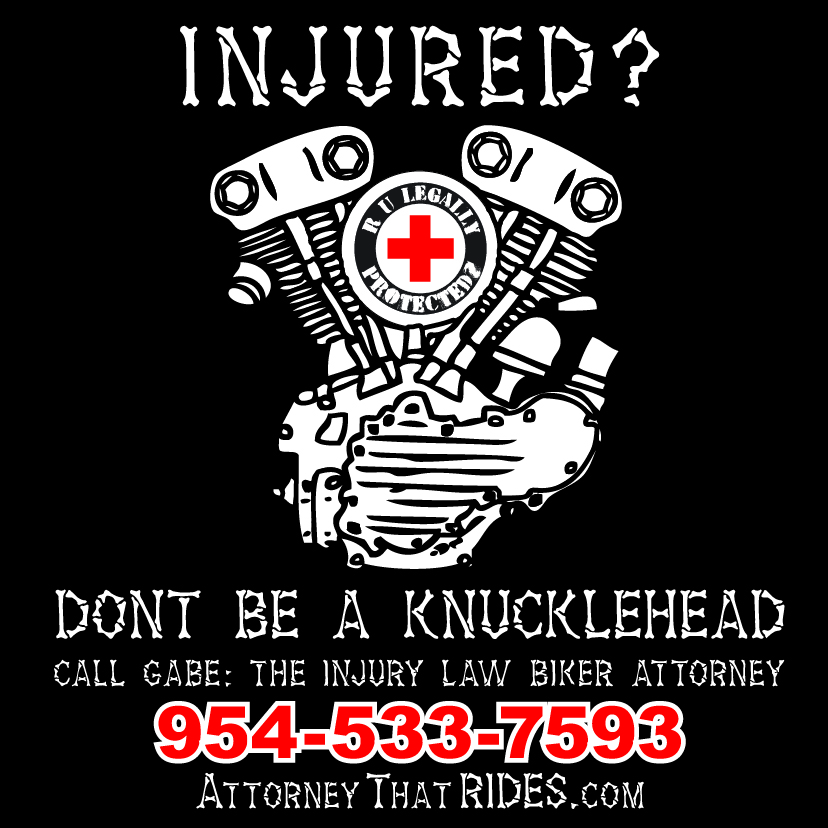 https://screamingthunder.com/wp-content/uploads/2019/03/11062558_310293085808129_8871538882460596572_o.jpg
1152
2048
Screaming Thunder
https://screamingthunder.com/wp-content/uploads/2023/01/logo-screaming-thunder.png
Screaming Thunder
2019-03-31 23:03:18
2023-06-28 16:13:05
Nostalgic Review of the Attorney That Rides' 2015 Pan Am Motorcycle RUN!