The bike maker has filed for an intriguing trademark, though what it's for is anybody's guess.
Harley-Davidson (NYSE:HOG) knows that if it wants to reverse the tide of falling sales, it's going to need to appeal to motorcycling's purported new rider demographic: young, urban, and increasingly female. And what better way than with a motorcycle that evokes the gritty feel of the city?
Because the styling is still going to have to largely conform to the platforms available, Harley's going to need a way for the bike to immediately say it's built for that rider. That could very well be why it has submitted applications to the U.S. Patent & Trademark Office to trademark the name "Bronx" and "Harley-Davidson Bronx."
The Bronx is up
If there's an urban environment that still has that visceral, edgy feeling, it's the Bronx, one of the five boroughs of New York City. Brooklyn has gone hipster, Manhattan is too upscale, Queens, though ethnically diverse, is cultured and artsy, and Staten Island, well, it doesn't feel like you're even in a city. While there are a lot of cities Harley-Davidson could have chosen, the Bronx is still raw in most people's minds and would do well as an immediate depiction of what it would be like on a new Harley cruiser.
There are other metropolises, of course, that elicit a similar response. Detroit's one, but it's far too closely affiliated with automobiles to make the leap to motorcycles. Chicago is another, but maybe the Windy City doesn't have that same appeal. And Milwaukee was already assigned to Harley's new engine. Despite being the home of the New York Yankees, the Bronx Zoo, and the New York Botanical Garden, the Bronx arguably doesn't have a separate identity.
It is unknown what Harley-Davidson actually has planned for the name. Industry siteMotorcycle.com seemed to be the one that noticed the application first, and noted that it does say it's for "motorcycles and structural parts therefor," suggesting it may be a new bike, but Harley has never before named one of its bikes after a place. Polaris Industries has only done it once, with its Springfield model, which it noted was the birthplace of Indian Motorcycle.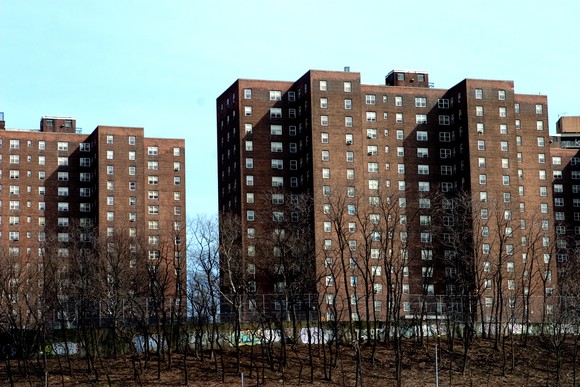 A question of style
The application also gives no indication of what the bike may look like, though it's easy to imagine the Harley-Davidson Bronx being part of its Dark Custom line that it introduced several years ago — first with the Iron 883, then with its Street 500 and Street 750 models. It was those models that were supposed to appeal to the new rider demo, as the middle-aged male receded from buying its bikes in large numbers.
And though the Streets originally were some of Harley's big sellers, their appeal seems to have waned. In the third quarter, shipments of bikes in its Sportster/Street segment tumbled 14% from the year-ago period and are down 11% year to date, indicating that the decline is accelerating.
In addition to not knowing what the Bronx would look like, we also don't know when it would appear. An applicant has three years to use the trademark or risk losing it, but the USPTO has said it won't even assign an examiner to research the application for about three months, so it's not about to come anytime soon.
Read More: https://www.fool.com/investing/2018/01/02/is-this-harley-davidsons-new-urban-themed-motorcyc.aspx