Posts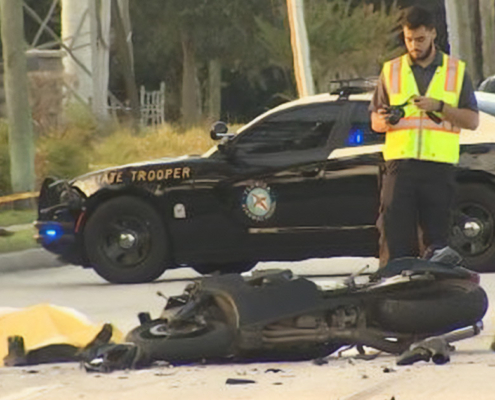 The number of annual motorcycle fatalities observed in Florida has more than doubled over the past twenty years. Although there has been some decline since 2015, when a high of 584 was reached, motorcycle fatalities remain elevated, with an average of 550 per year from 2016-2021. Of additional concern, overall, traffic fatalities have increased by nearly 17% over the past five years, with motorcycle fatalities increasing by 3%.  In Florida there were 564 motorcyclist fatalities.
https://screamingthunder.com/wp-content/uploads/2023/02/moto-accident-1.jpg
630
1500
Screaming Thunder
http://www.attorneythatrides.com/newthunder/wp-content/uploads/2023/01/logo-screaming-thunder.png
Screaming Thunder
2023-02-05 10:20:05
2023-02-05 10:56:06
Is Florida Leading the Nation in Motorcycle Deaths?
Ride The Loop Part III: Your Historic Florida Motorcycle Adventure #attorneythatrides #theloop #dummettsugarmillruin Gabe Rides The Loop Part III: Your Florida Motorcycle Adventure in Ormond Beach, Florida. It's March and Bike Week is at its…
https://screamingthunder.com/wp-content/uploads/2020/04/maxresdefault-e1586885221936.jpg
720
1088
Screaming Thunder
http://www.attorneythatrides.com/newthunder/wp-content/uploads/2023/01/logo-screaming-thunder.png
Screaming Thunder
2020-04-14 13:46:12
2023-01-10 11:45:33
Ride The Loop Part III: Your Historic Florida Motorcycle Adventure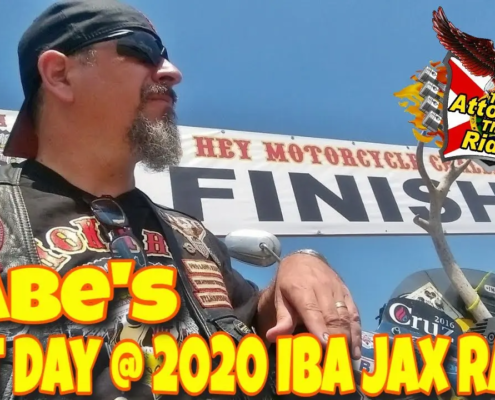 RIDERS' REPORT: Gabe Completes the 2020 Iron Butt Association Jacksonville Florida Motorcycle Rally Gabe's 2020 Iron Butt Association Jacksonville Florida Park 'n Ride (POI #6) I am here in Florida starting the 2020 IBA Jacksonville,…
https://screamingthunder.com/wp-content/uploads/2020/03/Template-1.jpg
720
1280
Screaming Thunder
http://www.attorneythatrides.com/newthunder/wp-content/uploads/2023/01/logo-screaming-thunder.png
Screaming Thunder
2020-03-20 00:05:59
2023-01-10 11:46:24
Gabe Completes 2020 Iron Butt Association Jacksonville Florida Motorcycle Run